After visiting Berlin in 2015 and getting back into football over the past few years I decided that I wanted to give Hertha Berlin a new visual identity. Berlin is a city booming with incredible designers I felt it was only just that the capital's team had something that reflected on how powerful it's city is. With German fans being some of the most passionate in the modern day, Hertha B.S.C need a brand that new and existing supporters, the players and the staff can buy into, elevating them to an internationally recognised level. My aim was to re-establish them as a top European team, recognised on the same level as clubs like Manchester United and Arsenal in the English Premiership.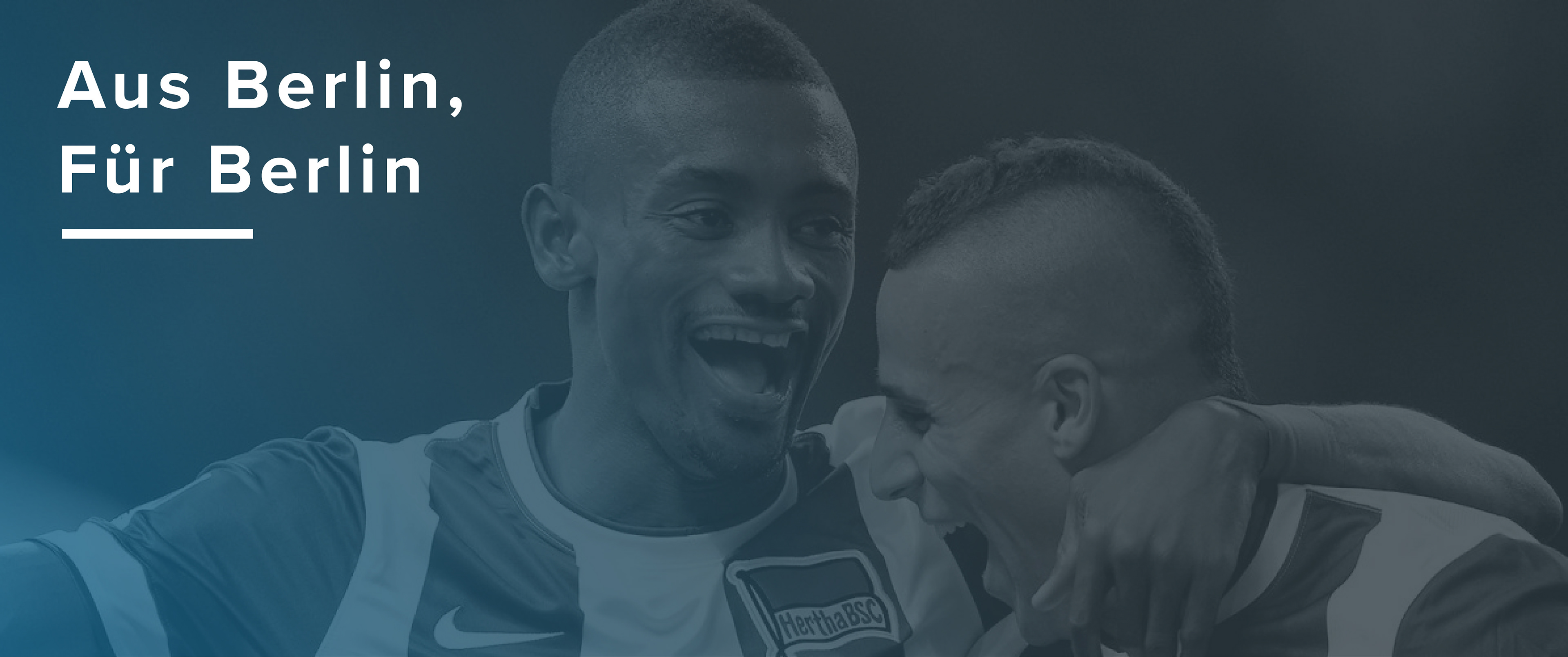 I chose a  club with such a rich history and it would be criminal not to exploit that. Berlin is such a hugely symbolic city, I needed to tie the two together and create something great.
I needed to rework their current brand so it would be more effective in web but would work consistently across print too. Their current brand doesn't seem to have much consistency across the different platforms and always seems to need a stroke around the mark when applying it, this makes it look cheap and unprofessional, things that Hertha are definitely not. The blues and whites work well to an extent but don't translate as well as they could in digital formal so this needed slightly altered. The type on the logo is hardly legible as well, something that is crucial in good design, it looks really warped and isn't a good reflection on the club in my opinion. All in all it seems a really basic logo for such a popular team and they deserve better. I started with analysing their current identity across print and web channels before starting to produce my new brand. I then looked at their current corporate presence and how Hertha BSC are depicted internationally. I needed to target a new international audience to increase the popularity of the club as a sports brand but I couldn't alienate the club's existing fans, I needed to keep their passion at the forefront of my design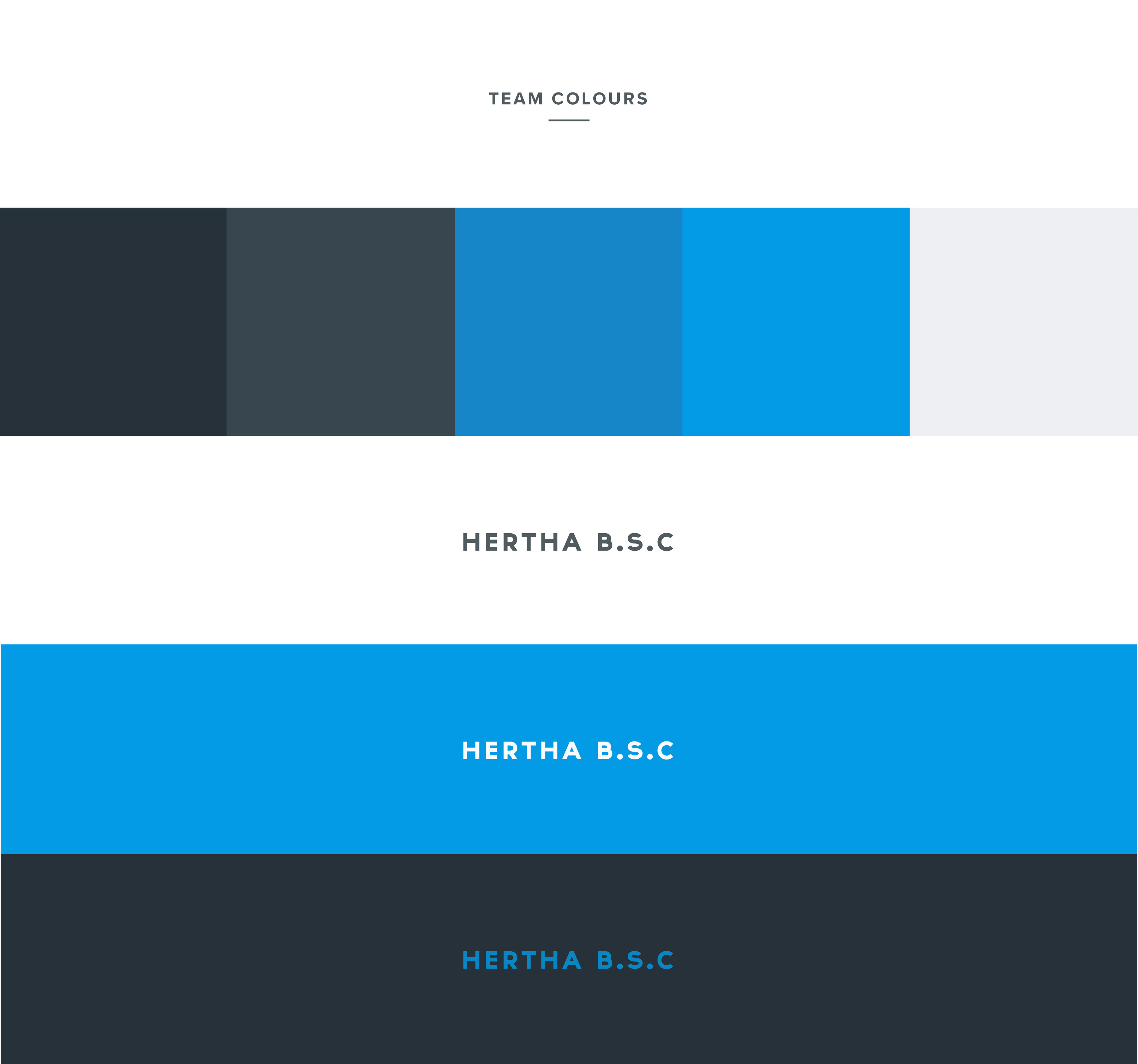 With refreshing their brand I decided I'd also need to slightly refresh their colour palette, I didn't stray away from the team's core colours I just chose a set that would transfer to print and digital slightly better.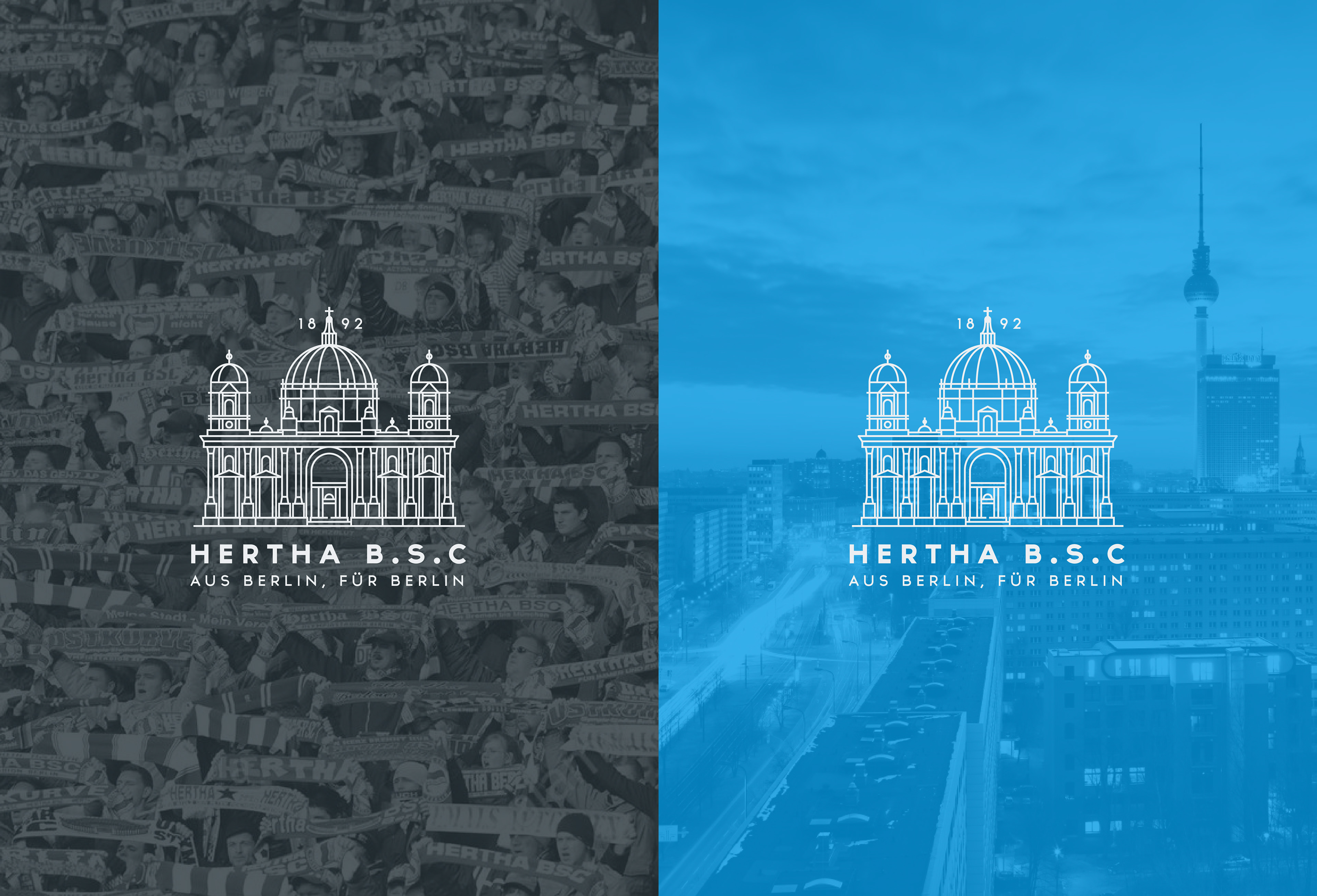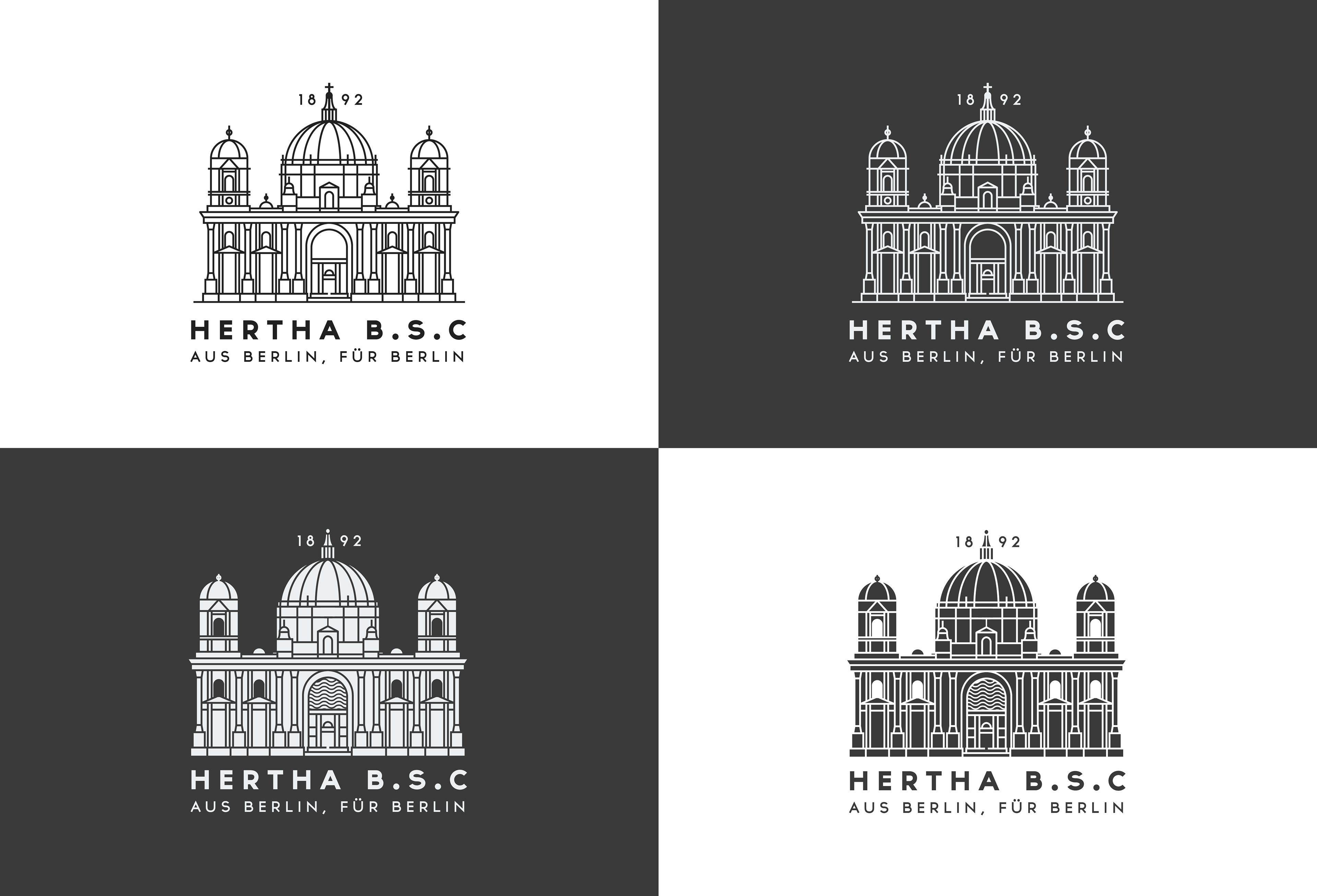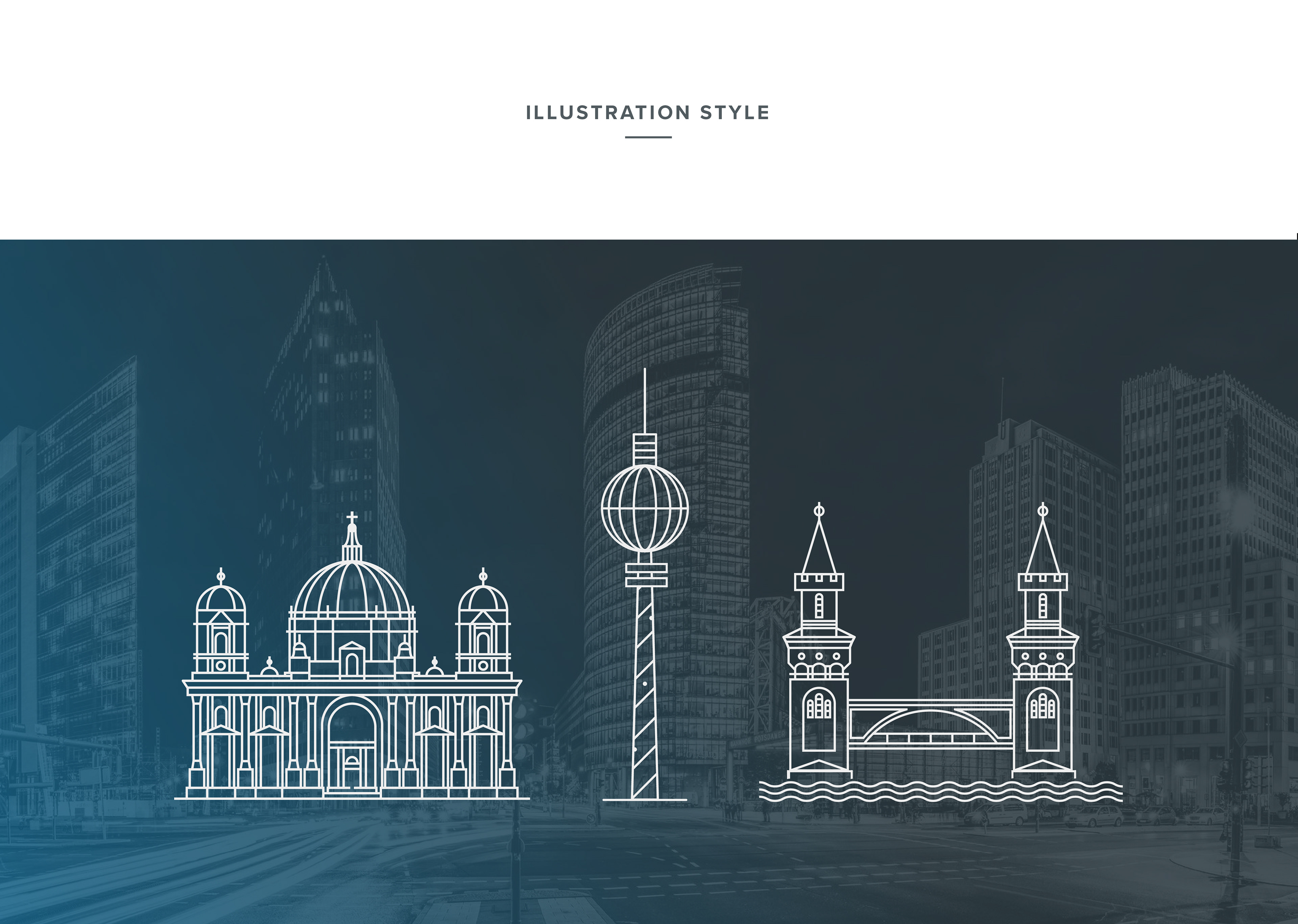 The team jersey is a crucial part of any team's image in sport. It's what connects the fans and the players, it's also a major factor in producing income. I wanted to really capture their history which is why I went back to the horizontal stripes. 
I instantly attached myself to iconography at the start of the project because I felt that with Berlin having great architecture I could use this to my advantage in designing the brand. I looked into what does and doesn't work at football games and how to bring the club to and international audience, I decided I could do this all from a digital platform. Using a fan club app and a reinvigorated web page I was able to bring an emotive fan experience, from Berlin, for Berlin (and the world). Including little things like digital tickets and the ability to order food and drink straight from your app to demolish queuing times so fans won't miss out their beloved games. Furthermore the ability to live stream all home games from their website when you sign up to their fan club allows Hertha to reach oversea audiences which they haven't before. I nice little touch is the chat option where fans from Berlin can interact and give live feedback on the games being played through the app opening up a talking point between fans and for the club to see how their supporters are reacting in real time. The imagery I chose had to look high energy and I feel I chose accordingly, their current website doesn't feel as if they're really celebrating their club, there's no energy and class, this is what I feel I've brought to the project.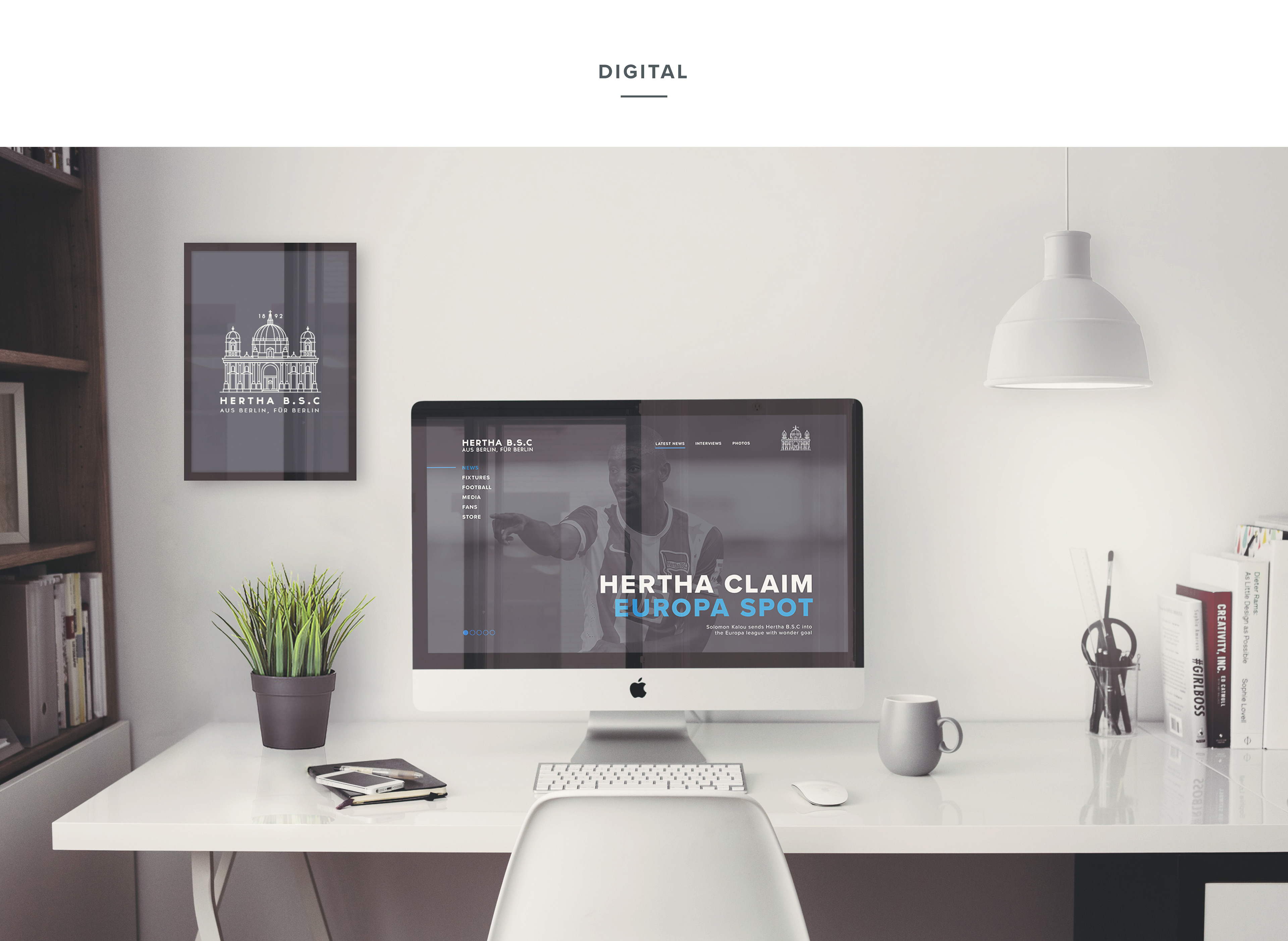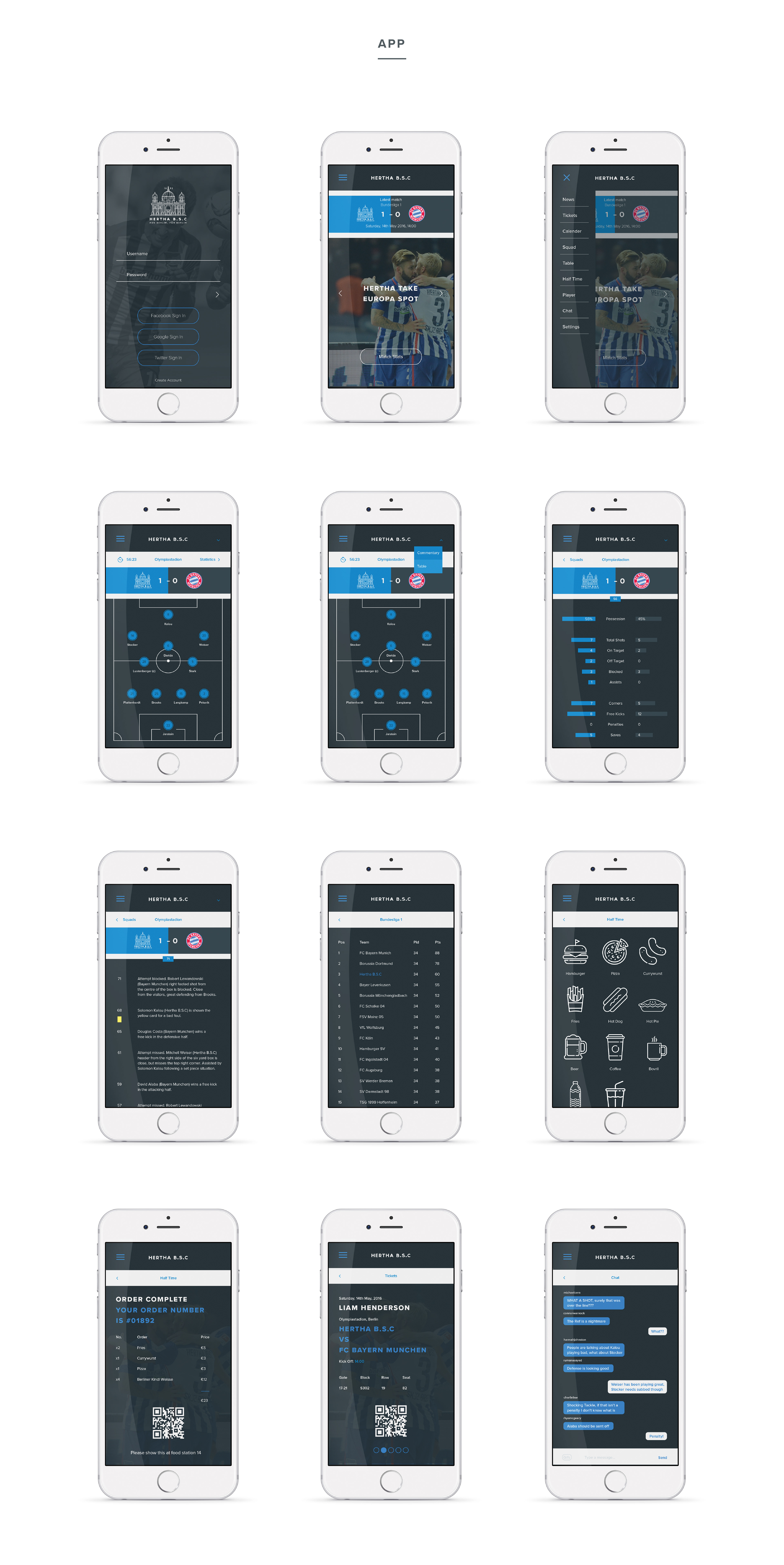 I've always felt that the tickets are a huge thing in sport so I wanted to give Hertha Berlin something memorable that the fans can take away with them. I actually got these printed to see how they'd look and I'm really happy with how they came out.